MachineFi Lab: Building Tomorrow's Internet Today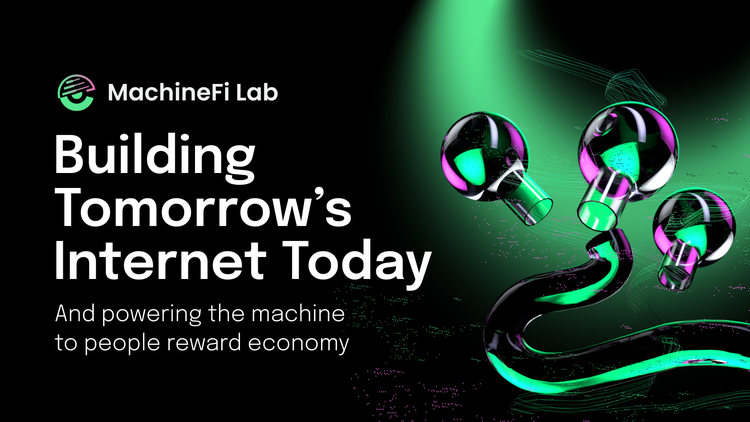 MachineFi Lab, IoTeX core developer, has launched with the backing of several high profile venture capital firms. Their goal is nothing less than the creation of a new business model. MachineFi. (Machine + Finance)
By combining IoT (Internet of Things), Blockchain, and AI (Artificial Intelligence), MachineFi Lab will be in the vanguard of an economy where actions in the real world, whether performed by people or machines, will generate valuable data. The data will be used as inputs in smart contracts for dApps. And here's what separates this from other ambitious tech plays -
The value created by that data will be reaped by the people and machines who generate this 'new oil'.
People may not want to go back to being paid in 'Likes' and 'Shares'. MachineFi establishes the reward economy for individuals, not centralized corporations.
What will MachineFi Lab do?
MachineFi Lab will function as the design shop for IoT and blockchain-based projects.
Projects working with MachineFi Lab will develop on IoTeX, a Layer 1 blockchain, optimized for processing the immense and growing volume of data being created by every manner of connected device.
IoTeX is an EVM-compatible blockchain, with an integrated multi-chain wallet, bridge, W3bstream computing oracle, and SDKs (Software Development Kits). This environment and these tools provide developers with Web3 tools to build groundbreaking decentralized applications in months rather than years. With its Mainnet live and operating without downtime since 2019, IoTeX is leading the charge for real-world IoT blockchain applications.
The above properties, including 5 second-to-finality transaction speed and fees of a fraction of a cent were all architected for a Machine Economy operating at scale. From GPS trackers to health wearables to smart vehicles to renewable energy, IoTeX connects devices worldwide to be self-sovereign actors in the Web3 universe. And with MachineFi, this multi-trillion-dollar machine economy will be democratized.
The MachineFi Lab team of developers has deep experience in cryptography, AI, Machine Learning and IoT hardware, making this community an invaluable resource to consult with.
Raullen Chai, CEO and Founder of MachineFi Lab offered:

We are offering developers, from anywhere in the world, the opportunity to avail themselves of the most advanced set of tools, optimized environment, and access to a team of world class experts. Our hope and expectation is that they will build things we never imagined. We look forward to being surprised and amazed at the work we're supporting.
Follow us on Twitter and reach out to us if you have a project that you can't not build. We'll help you make it a reality.